Money Saving Tips for Fabulously Frugal Brides
Weddings are not cheap but by using even a few of our money saving tips below you can  save loads of cash on your upcoming wedding. And that is a wonderful thing because in some places it may be easier to save money than in others. And as you plan your wedding try and think of less expensive alternatives whenever possible but especially when the things you are looking at are really expensive. And as you shift your available budget from one area where you are not using much money to another where you may need a little more you may see that by being flexible and creative that you can have a really nice wedding for less than you might have originally managed. In fact, you could almost make it a game to see how much money can I save and still get what I want. 
So here are a few money saving tips for you Fabulously Frugal Brides, in no particular order. We hope they are super helpful to you.
Helpful Money Saving Tips for You!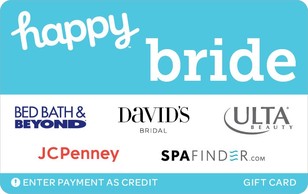 1) If you buy discounted gift cards, not only are you saving money on buying the card but when you use it to buy other supplies and accessories that you need for your wedding you are actually making money too because the store you use the card in gives you the full price amount for the card. Cards are available for stores, restaurants, theaters and more. For example, maybe you bought a $50 card for
Buy Bed Bath & Beyond eGift Cards!
and it only cost you $40 - you just saved $10. And when you go to the store to use this $50 gift card, you will get to use the entire $50 balance at
Buy Bed Bath & Beyond eGift Cards!
- so you save again. Buying and using discounted gift cards can save you lots of money. They can be in the form of ecards or real gift cards too, so read the details carefully when purchasing.
Give the perfect wedding gift with a Gift Card!
---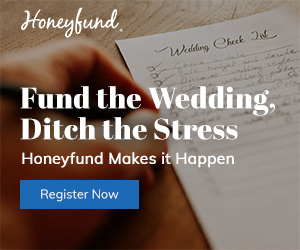 2) If you sign up for a FREE Honeyfund registry all you have to do is create a custom wedding page for you and your sweetie, share it with your family, friends and wedding guests, and then the donations will start coming in. Use the money in your account to help pay for your wedding, honeymoon, house downpayment or whatever you choose.
Start your free honeymoon fund at Honeyfund,com, the most trusted honeymoon registry.
---
3) If you do any shopping at all online you should definitely sign up for a FREE account at TopCashback. They have over 4400 big time member stores online like David's Bridal, Macys, Levis, Walmart and many more that you can shop at anytime and earn cash back in the form of commissions as you do your regular shopping. This is a great little secret to earn while you spend!   :~)