5 Top Destination Weddings
What are top destination weddings and why should I even consider having one? First of all, why would you not want a destination wedding? Mostly because you get your storybook dream wedding and a picture worthy vacation all together and wrapped up into one wonderful trip! Plus, many of your friends and family can come along too if they want. And lastly, because in many cases, believe it or not, they can be even cheaper than most traditional wedding ceremonies. Seriously!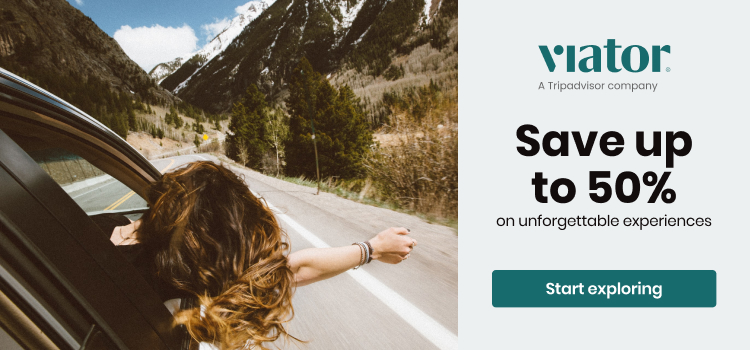 5 Reasons For Choosing Top Destination Weddings
So, let's talk a little bit about top destination weddings and a few reasons why you might even consider having a destination wedding in the first place. These kinds of weddings are super trendy right now for one thing and that alone can help you more than you might think. But why? Here's why, because several destinations are now fighting for your bridal business. In fact, recent research that I did shows me that up to 25% of brides are now choosing to go the top wedding destinations route instead of the more traditional wedding option. So why are they making this choice?
Here are 5 reasons for you to consider choosing top destination weddings.
1.) Top destination weddings can offer you more for your money.
When it comes to where you want your wedding to happen at, the world is your oyster - to a point. Depending on where you choose, that location may be closed due to travel restrictions because of Covid-19. Or some places may simply be too pricey for your budget to choose them. But that's okay because you have literally thousands upon thousands of other destinations to work with.
Logically, you might be thinking that if you travel to some kind of exotic location to get married that you will break the bank and destroy the budget you have so painstakingly created for your ceremony. But actually, that is a false belief in many cases. Depending on where you choose to have your wedding, a destination wedding can actually be less of a strain on your budget because of the lower costs of living in that area, lower exchange rates and less expensive venues compared to stateside pricing.
Many of the more popular resorts and hotels, both locally and globally, offer discount wedding packages for their guests who are interested to encourage those clients to choose them. These venues now recognize the popularity that destination weddings offer and do not want to lose out on all those wedding clients to their competition.
And here's another reason - since these are so popular right now, planning one of these kinds of weddings is practically a no-brainer because the venue basically does all the work for you - especially if you choose an all-in-one package that includes things such as: all transportation needs, air fare, discounts for larger party sizes, etc. Remember that in most locations, everything you need (such as flowers and music) is already localized to the resort or hotel making your destination wedding even more simple.

2.) You get to choose the kind of weather that you want for your special day!
If you can decide on a location because of weather - such as snow or sun - that is a great place to start and will lower your overall amount of destinations to choose from. And what about fairly local to you or international? That is another helpful choice to make that will again lower the amount of locations available to you maker your decision even easier. 
While it's true that most couples getting married think about warm weather locations for saying their faraway vows, actually only about 25% of those having a destination wedding choose a tropical location. But maybe sunny days and the beach are not your thing. If you have other ideas – for example, like snow, snowboarding or skiing, then that opportunity is definitely available to you as well. So, by doing some research up front, you should be able to choose your dream wedding and honeymoon weather that you prefer.


3. Leave all your "cares" at home and let others handle all the details.
Top destination weddings are a choice that comes with many perks. Depending on where you choose to have your ceremony, many resorts and hotels offer all sorts of extras. Plus, just by asking, you can sometimes get a percentage off the price of your stay, a free upgrade to the honeymoon suite or more when you are booking your trip. So do yourself a favor and ask what freebies or perks may be available to you, LOL! 
These hotels and resorts are often willing to offer you many of these extras just to get your business and to keep you from choosing their competitors. And all-inclusive getaways often have staff on hand to cater to your every want and need. So no matter if you choose an island vacation, a dream cruise in the caribbean, a European trip or a safari in hot Africa, the resort staff will handle all the details of your ceremony and you will be stress free and enjoying life with your family and friends in an environment you have possibly never been in before.
Hello, world! Save on Travel with Trip.com
4.) As a couple, you can choose all the activities and backgrounds that you prefer.
If you are interested in a dream-worthy, picture-book setting, such as a Hawaiian beach background for your destination wedding, and you've both been dreaming of getting married barefoot on the beach, then no other setting will do for you. And your photos will be nothing less than amazing, no doubt.
But if the beach and sand aren't your thing, then what about having your wedding in a majestic Swiss chalet surrounded by several feet of the most beautiful snow you have ever witnessed? How about visiting the film sites of many of your favorite shows in NYC or LA?Swimming with manatees in Florida? Or what about a European medieval castle, worthy of King Arthur and his true love, Guinevere? 
Once you get there, there is no reason to spend thousands of dollars on decorations because your wedding venue is your decoration and the backdrop for all your wedding events! Compared to a traditional wedding, there is no need to spend loads of money on flowers and other decorations because the location and its natural beauty will provide all the decoration that you will need. The choice of top destination weddings is all yours.

5.) The honeymoon is often included in the price!
In many cases if you choose a package that includes everything when booking any kinds of top destination weddings, that also includes some extra time for the honeymoon. By having your wedding ceremony and honeymoon at the same place these resorts often will give you many other perks such as free booze or food to help you choose to stay with them. And in the end, this could also help you save even more money. But if you do choose to honeymoon elsewhere, try and choose destinations that are still relatively close to you to save you travel time and even more money.